The Infinity product range is forever growing and expanding with new items and new technologies. Be sure to check here often for updates and be sure to call our office if the item you require is not shown here.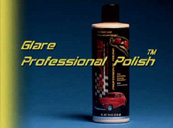 Glare Professional Polish
Infinity Auto Protection offers the world's finest and most effective auto paint sealant and protection products. Containing GlassPlexin, exclusively formulated to polish, seal and protect your car's paint finish in one application, this product forms a rock hard clear finish that won't crack, peel, fade or wash off. Contains no wax, silicones, polymer or acrylic and applies easily to paint, chrome, steel, wheel rims and glass. Permanently removes swirls, minor scratches and paint imperfections restoring a glorious lustre and superior richness to the colour of the paint.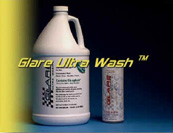 Glare Ultra Wash
The specially formulated shampoo is extra mild so as not to harm even the most delicate soft paint finish. It is concentrated so that only 2 caps per 20ltrs are required, is economical and guaranteed not to scratch if used with our pads and cloths.
Liqui-Clay
This is a liquid and not a clay bar so will not add scratches whilst you prepare badly or oxidised paint surfaces. This will remove any impurities in preparation to applying the paint protection application. Use also to rejuvenate oxidised paint.
Rapid Action
Rapid Action is a very versatile product in this convenient trigger pack. Rapid Action can be used to remove stains in an emergency situation (bird droppings, tar or many other contaminants) whilst your vehicle is on the road and away from a wash.
It can also be used to add a light coat to the already treated paintwork of your car for added strength and shine if/as required. Used on wheels this product will act as barrier to road grime and make removal of brake dust easy. Use also on windows for a protective coating and non stick surface for all dirt and grime. Polish an un treated car by hand in 15 mins for a shine that lasts 6 months or more.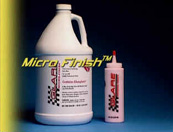 Micro Finish
This pre cleaner cleans and removes all surface scratches and swirl marks. Use to prepare the vehicle for sealing with Glare professional polish for superior results to seal & protect whilst bringing out the natural beauty and colour richness of the paint.
Can be applied easily by hand or by machine and is perfect as an all purpose polish for all painted surfaces.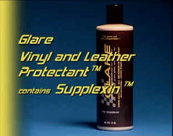 Glare Vinyl and Leather Protectant
The Infinity Fabric Protection product is an invisible protective coat that will fuse with the fabric to repel all liquids, foods, dirt and other contaminants. It will instantly penetrate all fabrics, including leather and vinyl, so that they remain soft and flexible with an all natural and stain free texture. Perfect protection from dirt, grime and accidents from children and animals.
Other Products
A variety of consumables are also available, including;

Soft Sponges
Micro Fibre Polishing and Finishing Cloths
ll Leather Chamois
Educational CD's, Video clips and other material (both trade and retail markets).

Be sure to contact our office if the item you require is not listed on these pages. Alternatively, you may like to come into our office situated at 478 Parramatta Rd, Petersham just minutes from Sydney's CBD. See our contact page for further information.